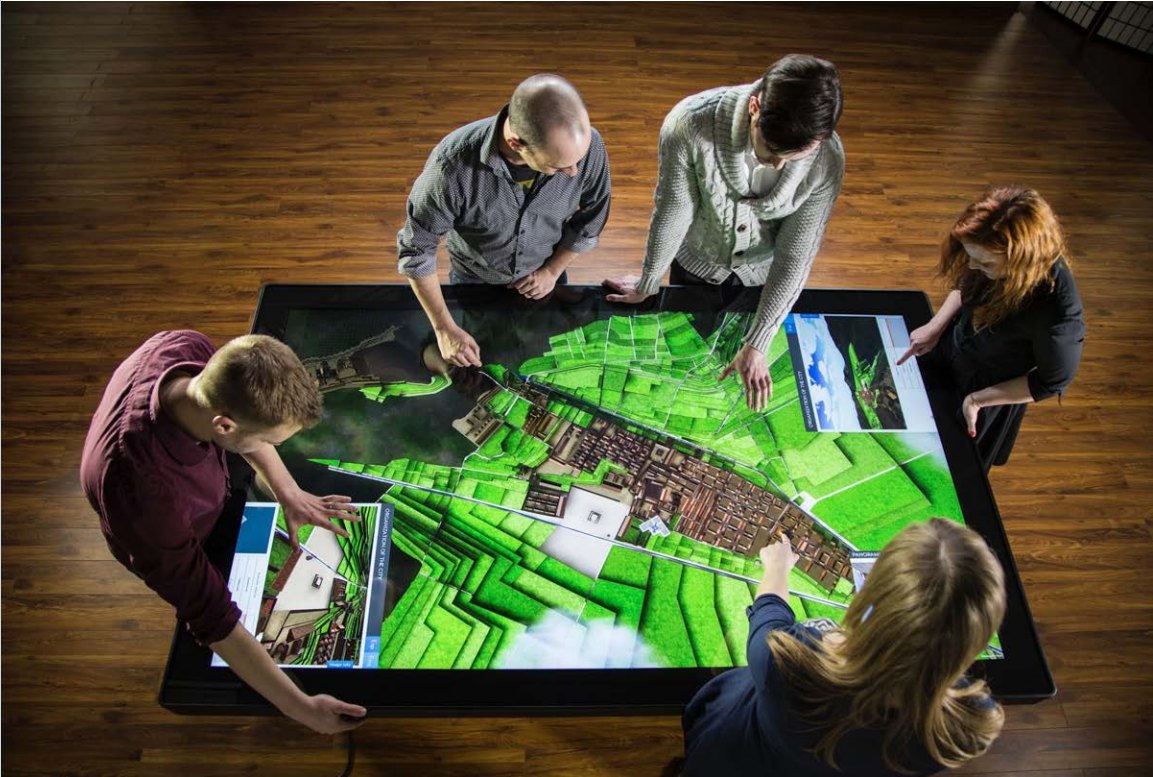 Large display The IBTT is an 86",65" or 55"4K Ultra High Definition (UHD) multitouch table designed for the more robust 24/7 environments: impervious to light interference, and large enough for up to eight people to interact with it simultaneously. It can be lowered or raised depending on the preference for sitting or standing.
The system is designed for collaboration so that upto eight people can easily stand around the table and view images transferred electronically either via an image processor housed in the underside of the table or extended on to an existing Harp Visual Display System network, working in conjunction with a video wall.
Overlay software allows writing / highlighting on the table top using fingers. At each stage in the briefing the whole image can be stored and / or printed off at a later stage on an integrated printer.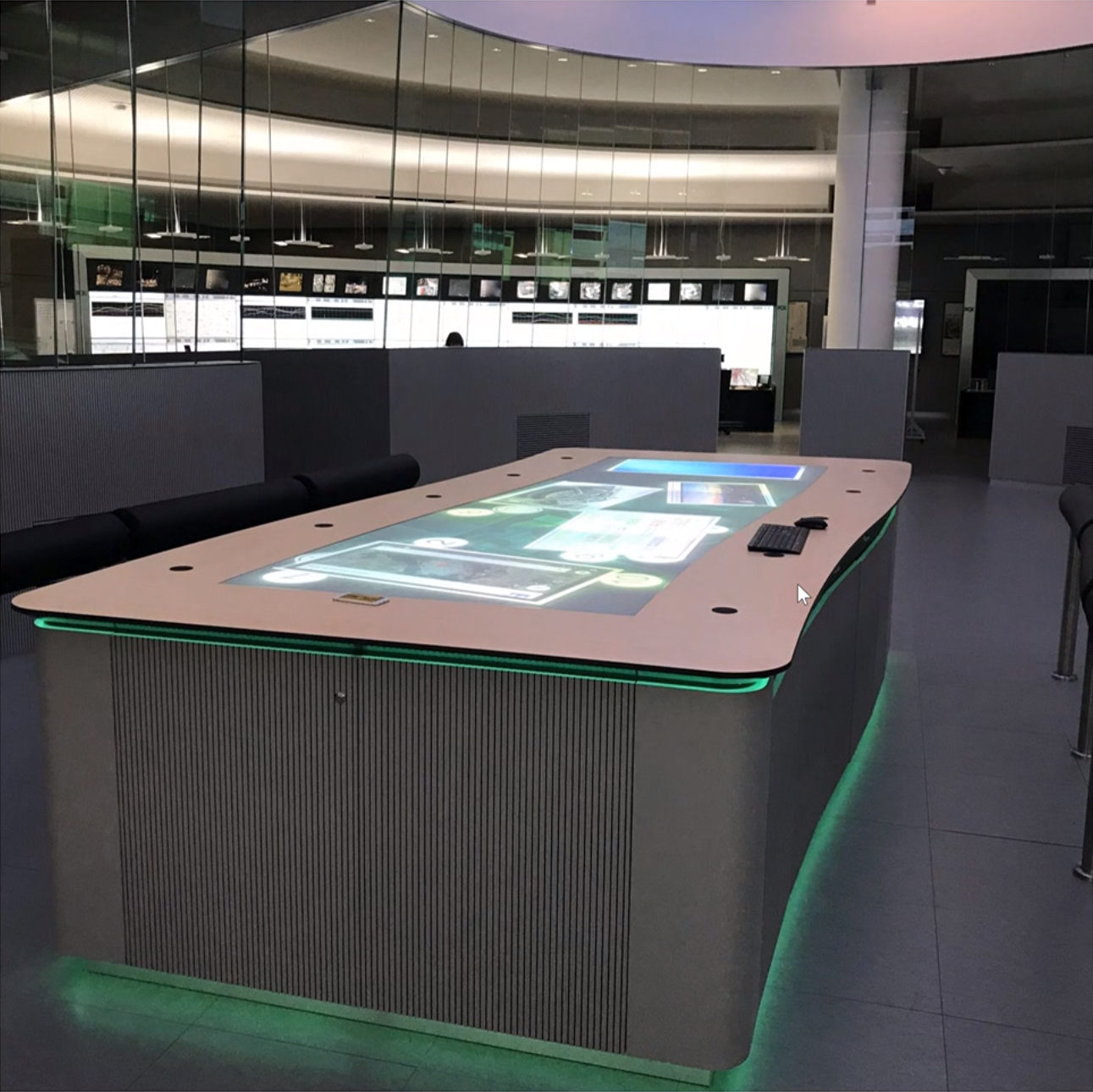 Dual Screen 55"Touch